About Our Team
Understanding Business.
Understanding Mobile.
Our core team comprises a joint collaboration between experienced business and engineering professionals. We believe that our unique combination of skills enable us to deliver solutions that are business orientated rather than technology oriented.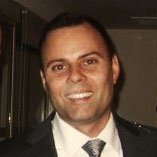 12 years Business Analysis
9 years Project Management
4 years Mobile and SQL Coding
With a background in Management Consulting, Financial Reporting and Analytics, Marc's career has placed him directly involved in project management and leadership roles in the successful implementation of both enterprise and business intelligence solutions.  Marc is the subject matter expert on business as well as finance matters, and is charged with leading the iOS development program and is responsible for user experience + user interface design as well as application architecture.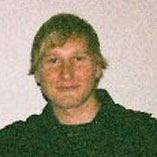 12 years Project Management
12 years Engineering & Construction
3 years IT Testing and QA
Brad is a Florida registered Professional Engineer who defined his career with MWH Global, with broad business experience in planning, design, construction and management of large scale Infrastructure projects from strategic analysis thru to completion. Brad is the subject matter expert on engineering and infrastructure matters, is charged with leading the Android development program and is responsible for project management and testing.